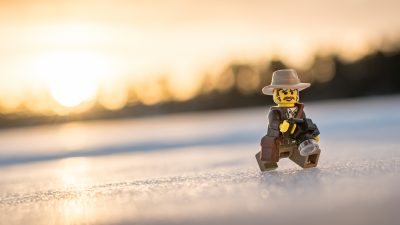 Welcome to my website, I am Reiterlied and I am a toy photographer from Belgium currently living in Northern Finland. I describe myself as a travel toy photographer. I use toys, mainly but not exclusively LEGO® Minifigures, as a way to express and share the feeling of Wanderlust I experience while being outdoor, either at home or around the world.
I am a member of 100 % Stuck in Plastic and have been featured as a guest author of Toy Photographers.
Licensing and copyright
All my photos are licensed under Creative Commons BY-NC-SA 4.0. Feel free to share or reuse them!
LEGO® is a trademark of the LEGO Group, which does not sponsor, authorize or endorse this website.
Contact
You can find me:
Scroll Up